In my quest to put sourdough in everything I decided to try sourdough zucchini bread. It is zucchini season and I consider zucchini bread by far the best use of zucchinis (especially if there are chocolate chips in it).
The recipe really isn't so different than regular zucchini bread. It also isn't any more difficult. It is a flexible recipe so a bigger zucchini or more or less starter won't affect it. So if you have some extra starter or you like the idea of a little more flavor in your zucchini bread, this is a great option.
If chocolate chips are not your thing I can't say I understand but you can leave them out or put walnuts in instead, or raisins.
As always I am posting my sourdough tips below.
Sourdough Tips and Notes:
As with all my sourdough recipes the amount of sourdough you add is really flexible.
Generally, the night before I make anything with sourdough I mix one cup flour and one cup cold water with the sourdough starter. I then pour the amount of sourdough starter that was in the jar before back into the jar. I cover it lightly with the lid and place a light covering over the bowl that has the sourdough discard I will use in recipes the next morning.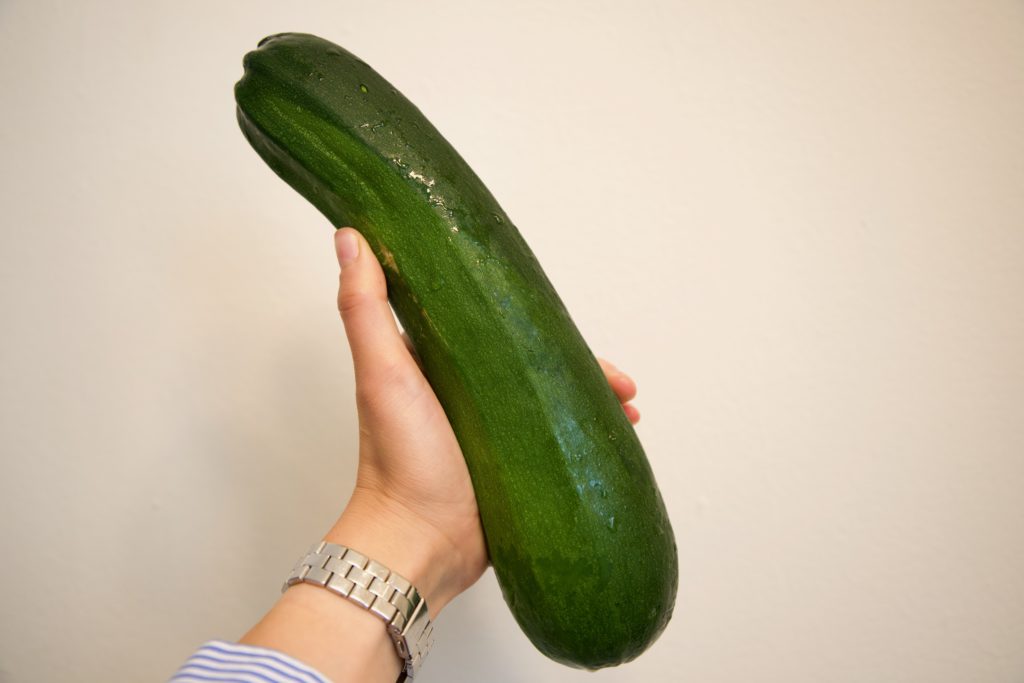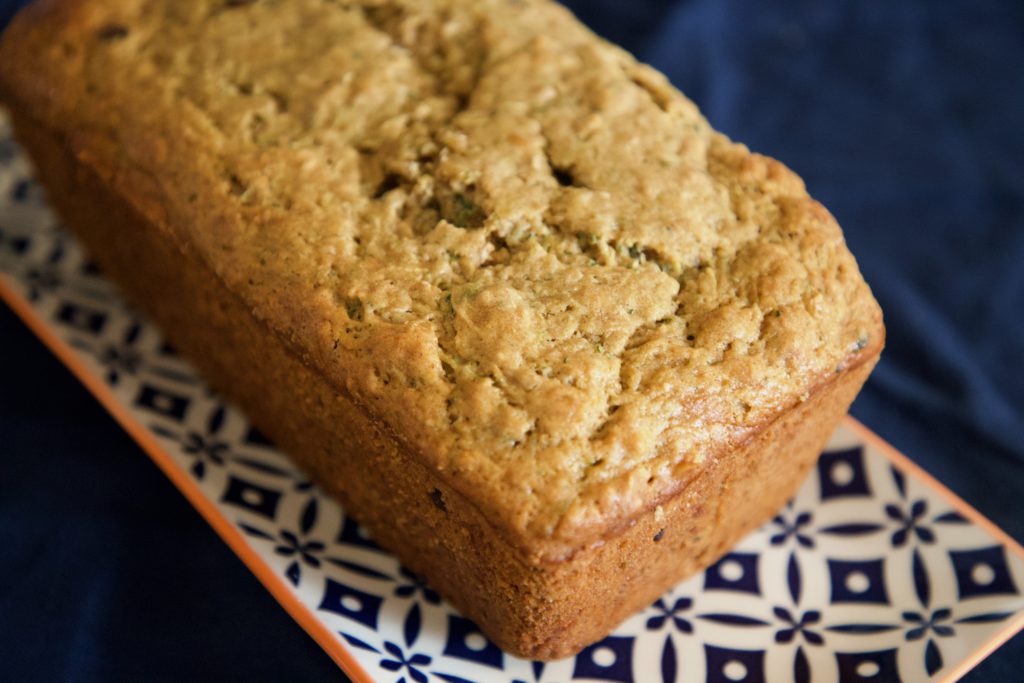 SOURDOUGH ZUCCHINI BREAD
A zucchini bread recipe with a sourdough twist.
Ingredients
1½

cups

all purpose flour

½

teaspoon

salt

½

teaspoon

baking soda

¼

teaspoon

baking powder

2

teaspoons

cinnamon

1

cup

sourdough starter

2

eggs

¾

cups

brown sugar

1

medium

zucchini

2

teaspoons

vanilla extract

1

stick

melted butter

1

cup

chocolate chips
Instructions
Preheat oven to 325°. Grease a loaf pan.

Combine flour, cinnamon, baking soda, baking powder, and salt in a medium bowl. Set aside.

Grate zucchini and set aside. Do not wring out the zucchini liquid.

Mix sourdough starter and eggs.

Add grated zucchini, vanilla extract, and melted butter.

Pour dry ingredients into wet ingredients. Add chocolate chips.

Pour batter into loaf plan.

Bake for one hour or until a toothpick in the center comes out clean.