As wonderful as the strawberry shortcake was it still left us with a plethora of strawberries. The days are hot here in New York and popsicles sounded perfect.
These strawberry lemonade popsicles are very easy and a refreshing treat.
A lot of people make lemonade with a simple syrup which to me sounds like far too much work, especially since I do not think lemonade popsicles or lemonade generally should require heating ingredients up. Instead I dissolve the sugar in the lemon juice. It will dissolve and not be grainy, I promise.
The one interesting science-y part of this is I did not expect the strawberries to float! I was worried they would all be on the top of the popsicles but instead they were all on the bottom. Apparently strawberries are less dense than water- who knew! Anyway all the strawberries will end up near the bottom of the popsicles, but I think it is okay that way and the more strawberries you use the further up the popsicle they will go.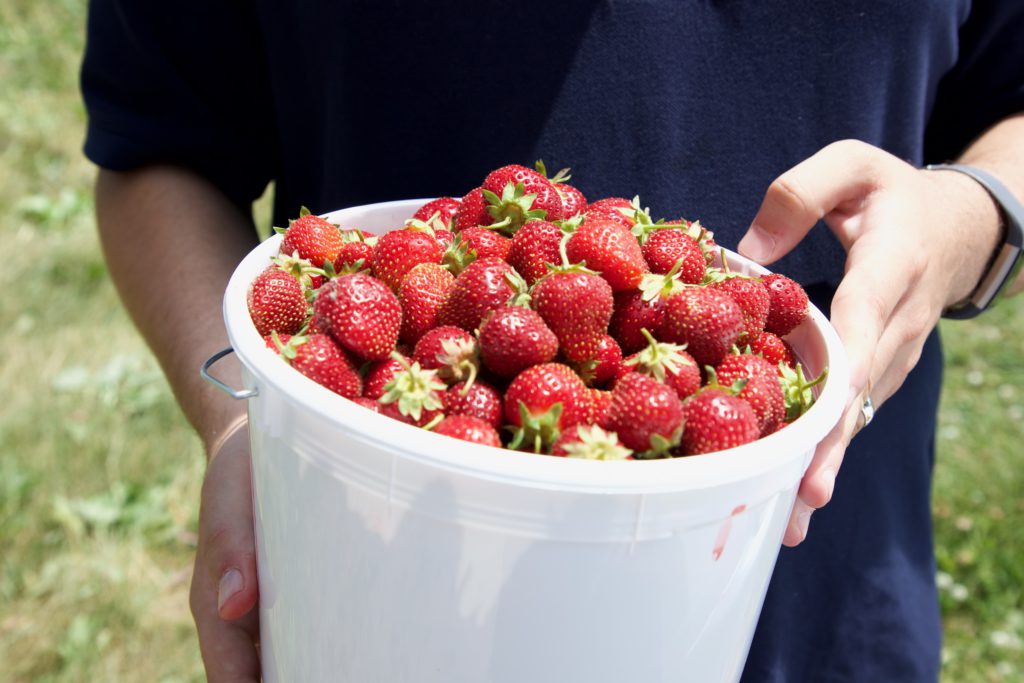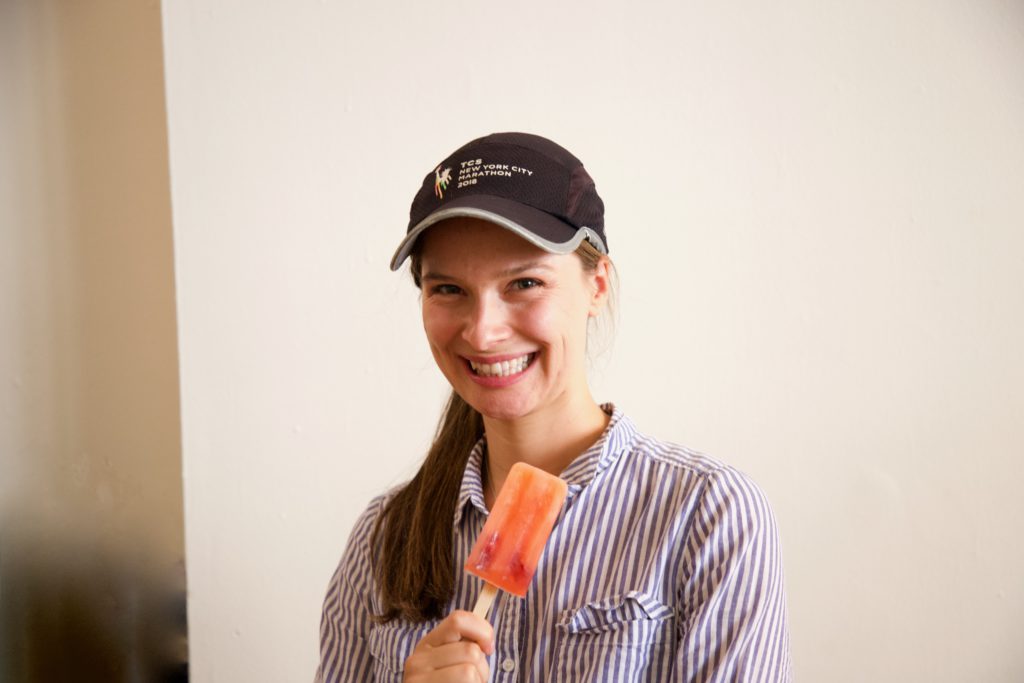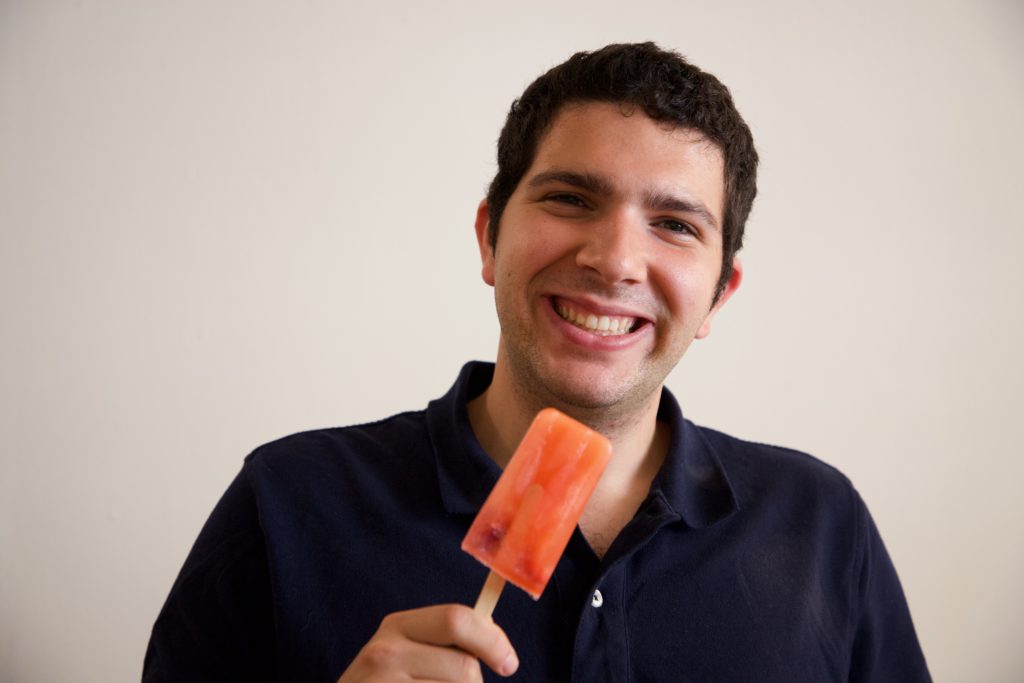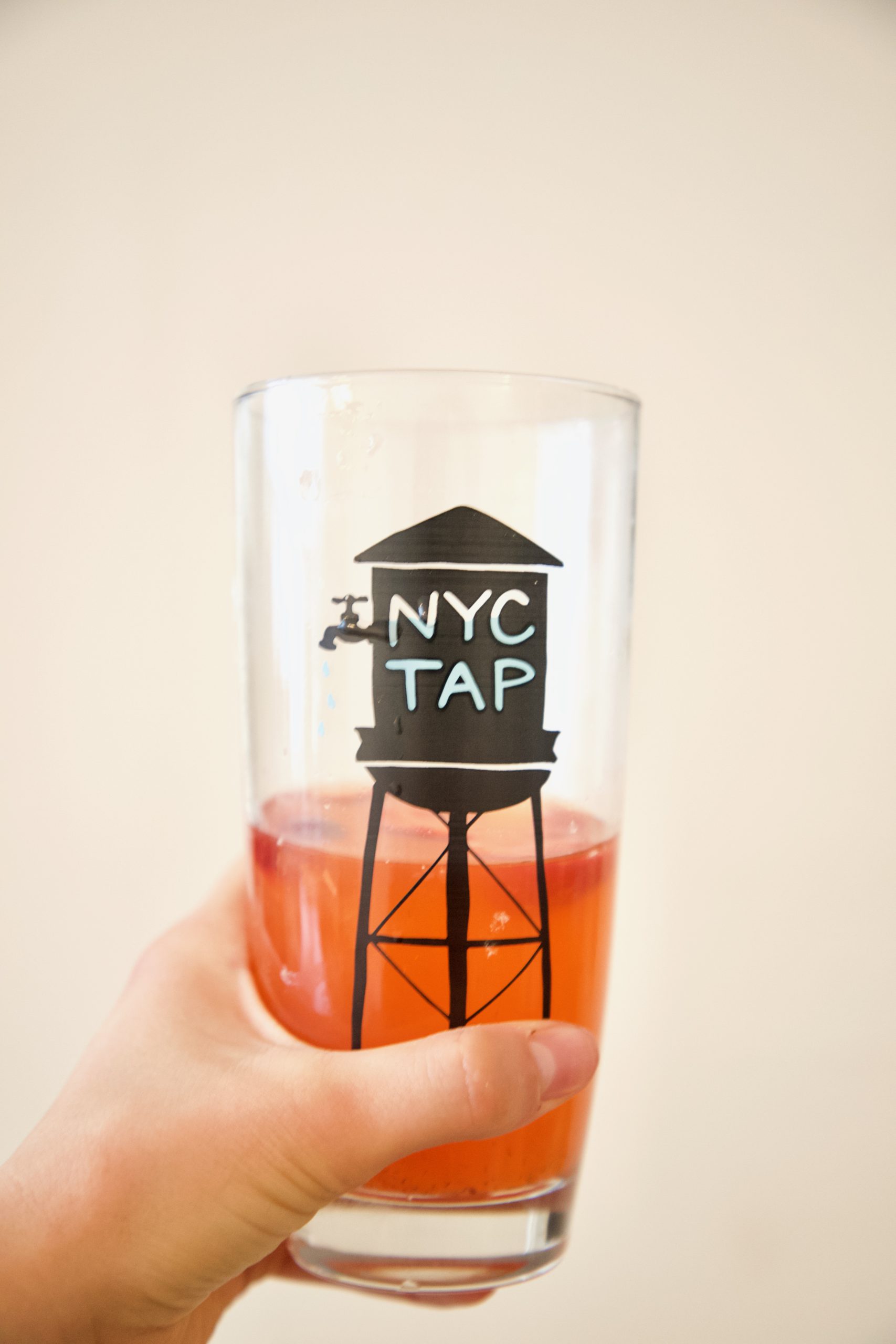 STRAWBERRY LEMONADE POPSICLES
A delicious and easy summer treat.
Ingredients
1/2

cup

lemon juice

1/2

cup

sugar

1

cup

strawberries

3-4

cups

cold water
Instructions
Mix the lemon juice and sugar. Stir vigorously.

Cut the strawberries.

Check to see if the sugar has dissolved in the lemon juice. If not, stir some more until the sugar is full dissolved.

Add the strawberries.

Add cold water. Stir and pour into popsicle molds.

Allow to freeze for eight hours. In the meantime enjoy any leftover lemonade!